Feldgendarmerie der Luftwaffe
During the early part of the war, there was no need for the Luftwaffe to maintain its own force of Military Police, its field units being very limited in size.

With the creation of a considerable number of Luftwaffe Field Divisions and of course the massive Fallschirmpanzerkorps Hermann Göring, the Luftwaffe decided that its units should field their own military police.

The organisation, structure and size of the Luftwaffe Feldgendarmerie units followed the army model.

Initially, the Feldgendarmerie of the Luftwaffe was considered as part of the Divisional Supply and Support elements and wore the light blue Waffenfarbe associated with these troops.

Luftwaffe Paratroop Feldgendarmerie in Normandy in the Summer of 1944. Note that they are wearing the Army pattern Gorget.


In June 1943 however, the orange-red Waffenfarbe as used by the army was adopted by the Luftwaffe also.

A very rare original set of Luftwaffe shoulder straps with the orange-red piping of the Feldgendarmerie. (Pete Whamond)

When worn, the cuffband used by Luftwaffe Feldgendarmen was the machine woven army pattern.


The Feldgendarmerie sleeve eagle seems rarely to have been used within the Luftwaffe, and it is assumed that when worn, it was the standard army version on field-grey and not a special Luftwaffe version on field-blue.

The Luftwaffe however, did have its own version of the Feldgendarmerie Gorget in which the regular national emblem was replaced by the Luftwaffe version of the national emblem.
Although the Army Gorget was certainly widely worn within the Luftwaffe, there is plenty of evidence to show their own special version also being used.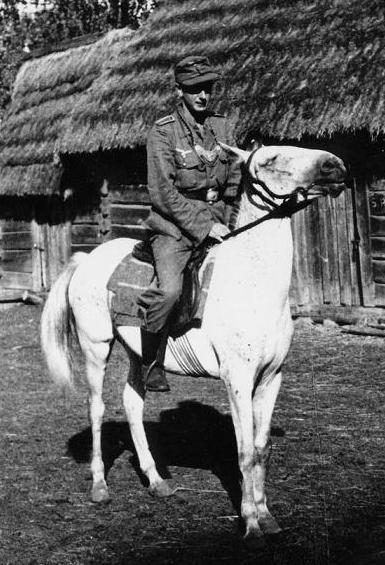 A Luftwaffe Feldgendarm on the Eastern Front in 1944.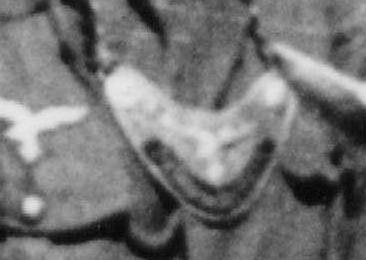 As can be seen from this enlarged extract of the above image, the special Luftwaffe version of the Gorget is clearly being worn.

Original Luftwaffe Feldgendarmerie Gorget (George Petersen)